Which Accounting Software Is The Best In Malaysia?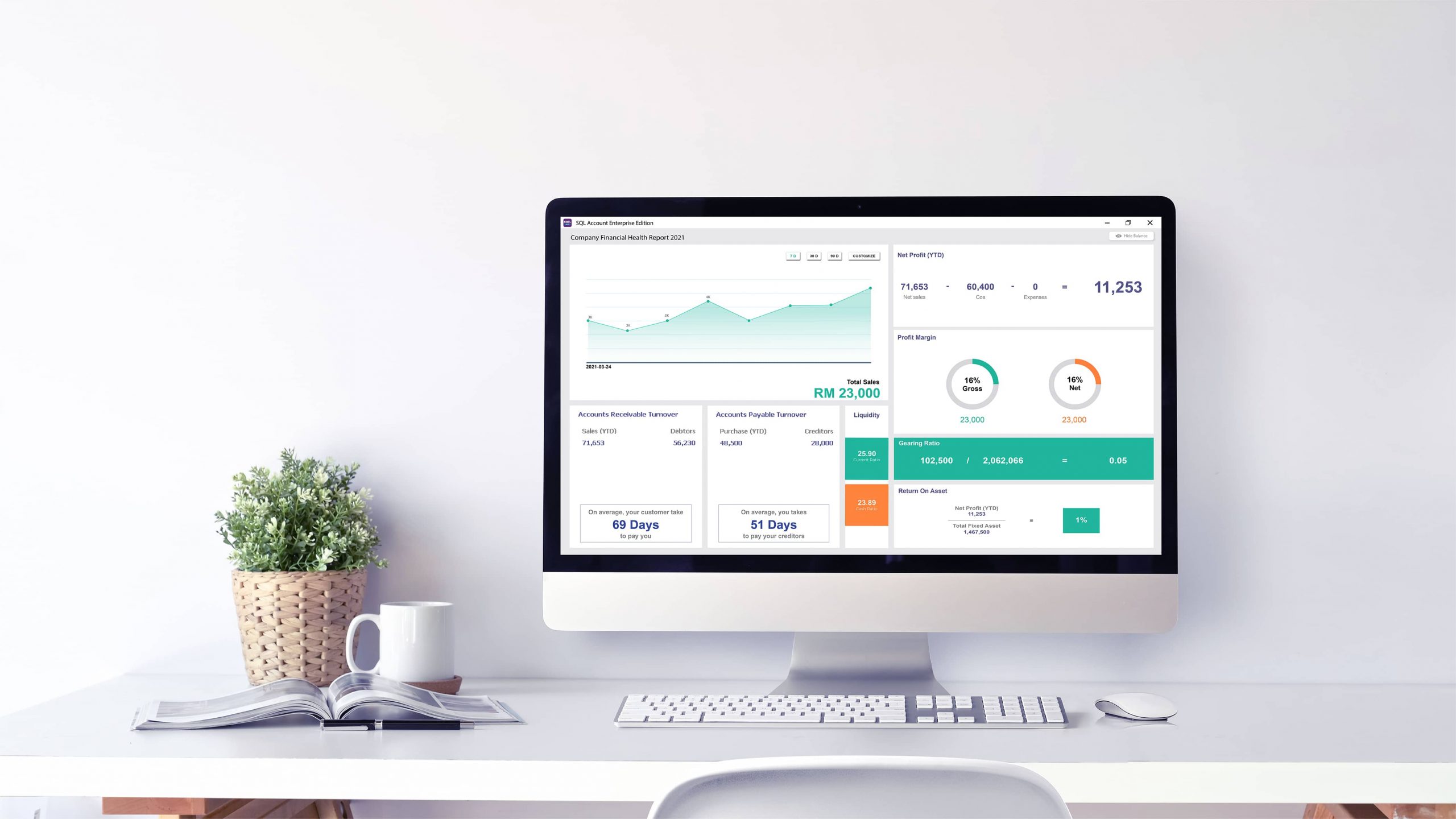 SQL Account is an easy to learn software with a clean, intuitive user-interface. SQL Account automatically commits all accounting double entries for every transaction. These speeds up the bookkeeping process by reducing human-error and ensuring accounting precisions.
SQL Account also has a plethora of business reports to help users make the best decisions for their business. Reports ranging from top ten sales agents and products, sales price history, and yearly sales analysis are available in the system. This is in addition with the compulsory reports like Trial Balance, Profit and Loss, Balance sheet, Statement, Aging, SST reports & etc.
The only one accounting software link with CTOS Malaysia
SQL Account and CTOS has formed an Exclusive partnership to empower SQL software users can directly gain access to full CTOS credit reports. SQL users can check the most updated financial status, blacklisted history, trade reference, legal court case of their debtors or creditors before proceeding into any sales or trade agreements.
This will protect business from preventable losses like bad debts. By having access to such information, users have increased confidence and knowledge in making the next big decision in their businesses and to improve cash flow.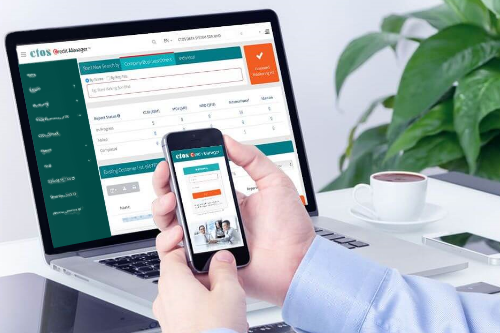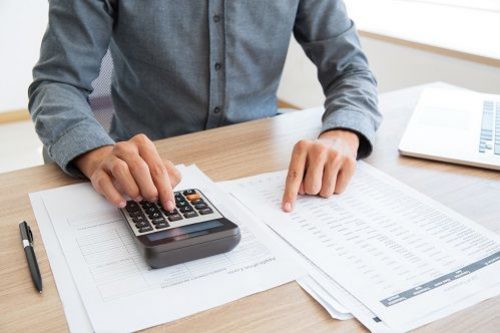 Direct Bank feeds Automated Bank Reconciliations
Bank reconciliations are a tedious process and time-consuming for the accounting & finance department, to improve and build a highly efficient process, SQL Accounting Software comes with automated bank reconciliations, for a certain bank that is ready with bank feeds functions, all banking transactions will flow & auto-matching intelligently in SQL Account.
You can also monitor real-time cash flow, perform payment initiation directly from SQL Accounting software. Additionally, SQL system also meets the requirements of all banks in Malaysia for both bank giro & Bank Reconciliation Bank Statement Format, SQL system will automatically match the transactions based on the bank statement with the transactions that you have keyed in the system, for some payment has not created yet, with a single click will automatically create half of the entry for you too.
Cloud Accounting Software or install accounting software?
SQL Accounting has all the flexibility & functionalities for both cloud access it anytime, anywhere + comprehensive & customizable features. In addition, you can also get back 100% full database ownership once your subscription end, you can install back the full database into your computer and continue using. SQL Cloud subscription lets you issue an UNLIMITED number of invoices with an UNLIMITED database storage size with NO additional fees.
What distinguishes SQL Cloud Accounting the best from other online accounting software is, SQL also provides a private cloud hosting option, in which you can host your database at your premises with only 1 time costing and NO monthly subscription fee. SQL Private Cloud it can be run anywhere in the external and internal office without the Internet, even if the Internet is down, the office operation will not be interrupted.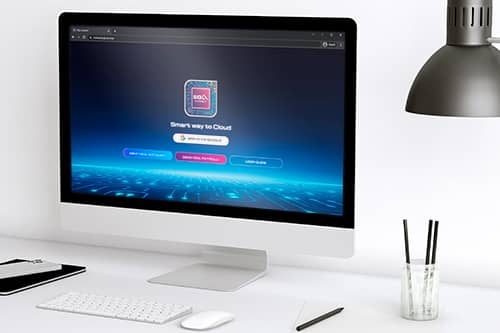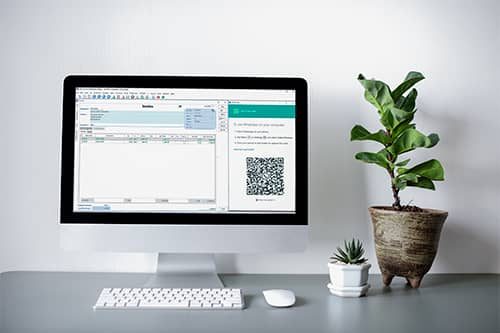 WhatsApp Integration with ALL business documents
All SQL Account business reports are conveniently compatible with WhatsApp. SQL Account is the first accounting software integrated with WhatsApp. You can use this feature to send invoices, statements, aging reports, receipts directly from your SQL Account software. With a few simple clicks, your customer will receive their report via WhatsApp instantly.
Flexible Unlimited User Defined Fields & Customizable
SQL Account is highly customisable. It is suitable for all business types and sizes. As to date, more than 100 different industries are using SQL Accounting for their business. The industries range from manufacturing, production, hospitality, retail, real estate, construction, wholesale, services and many more. SQL Account's user defined fields make it possible to alter and customise calculations that your company needs.
You can book a FREE consultation session with SQL business consultant to implement your business workflow logic into digitalize, this can increase your business competitive, improve the efficiency, resiliency, productivity through customisation. SQL best fit for more than 250,000 companies.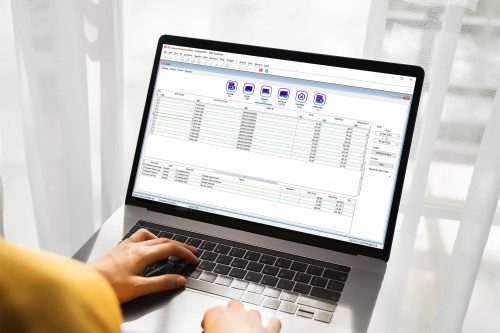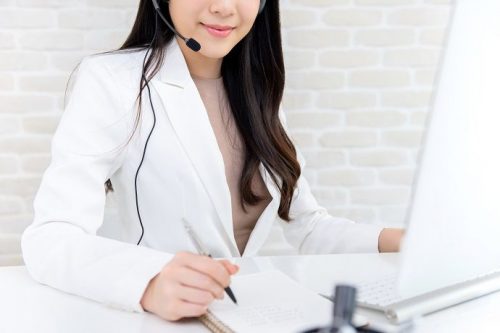 Support Service & FREE accounting software online training
SQL ensures that each and every customer receives top quality products and services. Across the nation, there are more than 400 Channel Partners that are carefully selected and fully trained to provide after sales and technical support. SQL is committed to delivering the highest level of service for their entire range of products. To enhance and improve the user experience, SQL conducts free accounting software training for both new and existing users. Through this activity, users get a better understanding and improve the company operation workflow.
Free Accounting Software trial for 500 transactions
Experience the best accounting software for FREE trial up to 500 transactions, NO hidden fees and NO credit card registration is required. You can also book a FREE accounting software online or onsite demo with our experienced business consultant team to discuss how SQL Account can be utilized to enhance your business.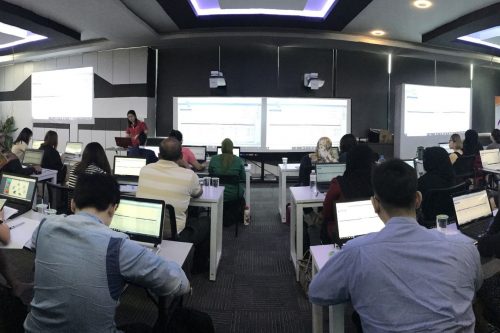 More than 18,000 professional accounting firms' collaboration
Which software do accounting firms use? The reason why SQL Accounting software is the best accounting software for both accountants and businesses is that SQL system is fully automated for all accounting entries, highly accurate, easily track overall financial performance & comprehensive reports. This giving both accountants & businesses more time to focus on the important task, save time on the day-to-day business operation, and enable your business to increase the business opportunities.
Traditional Bookkeeping
VS.
Accounting Software
One of the main benefits of using an accounting software in comparison to manual bookkeeping, would be the ability to reduce human error. In manual bookkeeping, human errors can be easily overlooked and hard to trace. The smallest mistakes or an overlooked sales amount can lead to large losses and incorrect bookkeeping. Traditional bookkeeping is also more time consuming and a requires an extensive amount of accounting knowledge in order to correctly maintain an account.  
With SQL accounting software, users will be able to trace back the creation of an accounting document with and audit trail.  The issuing of invoices, receipts, and stock management is also speed up and made easier with SQL accounting software. Every sales and purchase document will automatically be posted to the related accounts. You would not have to worry of the debit and credit posting the related accounts. In SQL Accounting, this accounting software comes with a wide range of built in reports that you can print for your own references or send to your suppliers and customers.  With the proper reporting documents, you will be able to analyse your business performance and make better decisions for your business.  
Using SQL accounting software will also ensure data integrity. Multiple entries of the same transaction can be avoided and also multiple users can access the account concurrently to perform the same task.  
Why should SQL Account be your choice?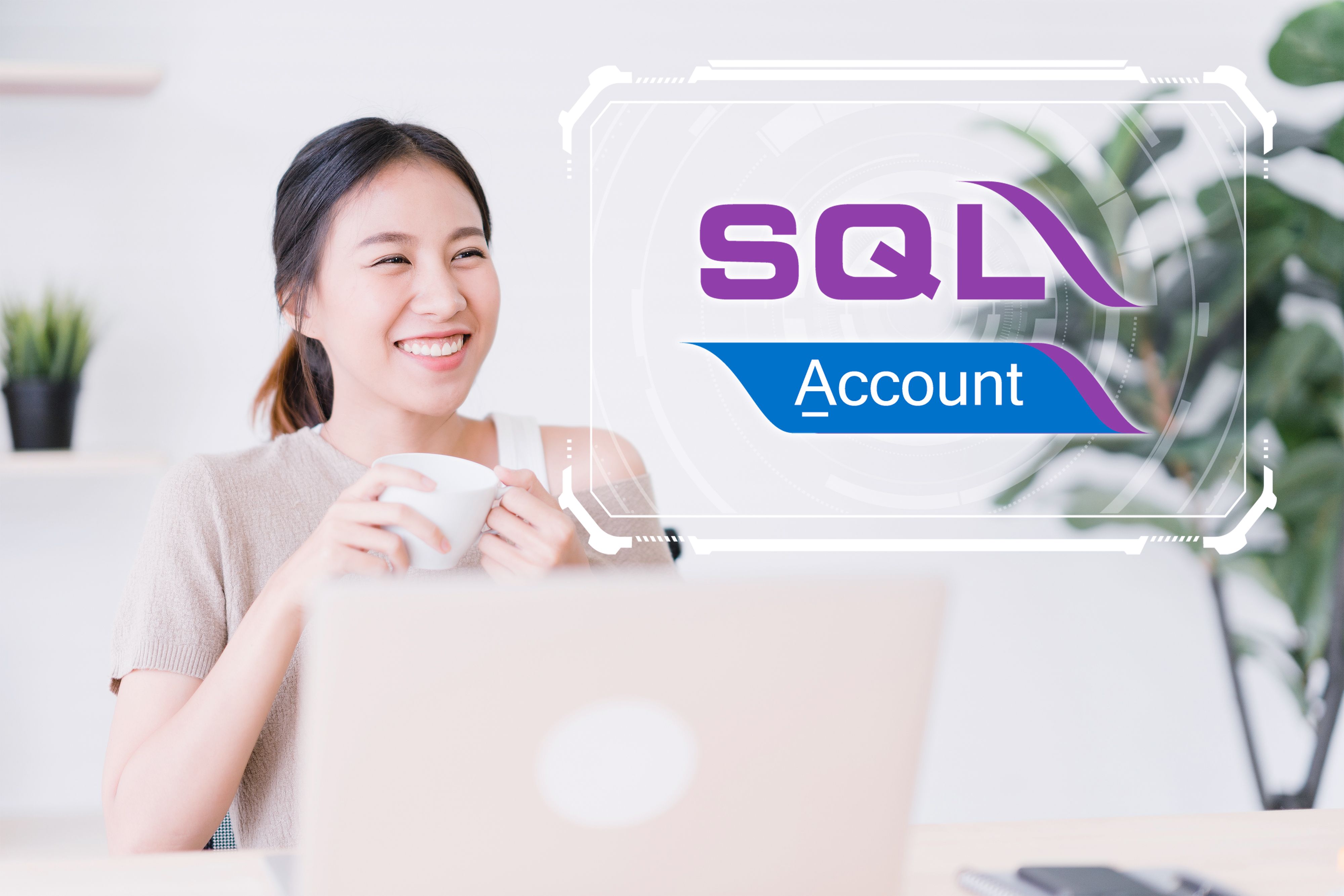 Before purchasing an accounting software, you should take a good look at your business and note what your business needs.  With the right accounting software, you can increase efficiency, improve productivity, grow your cash flow, expand your business and broaden your sales profit margin.  
SQL accounting software is a highly customizable software.  SQL Account is an accounting software that was made to grow with your business.   Our accounting software can be used to calculate the profit estimation of a product, generate various type of sales commission calculation for your salesman such as based on profit margin, based on collection, based on group of items,  and perform Profit and Loss consignments for your companies .  
SQL Cloud accounting software, which is a cloud based version of our SQL Account software, can be used 24/7 regardless of where you are. SQL Account has also created a stock take mobile app to be used alongside their accounting software. SQL Accounting can also be easily integrated with barcode scanners, and other business management software that you are currently using.  
And if you plan on switching accounting software, SQL Account is one of the few accounting software with easy data migration. Regardless if its from UBS, Sage, MYOB, EMAS, or excel sheet.
50% Government Subsidy
*T&C Apply
RM 60 RM 30
Additional Users
50% Government Subsidy
*T&C Apply
RM 60 RM 30

Additional Users
Accounting, Invoicing & Inventory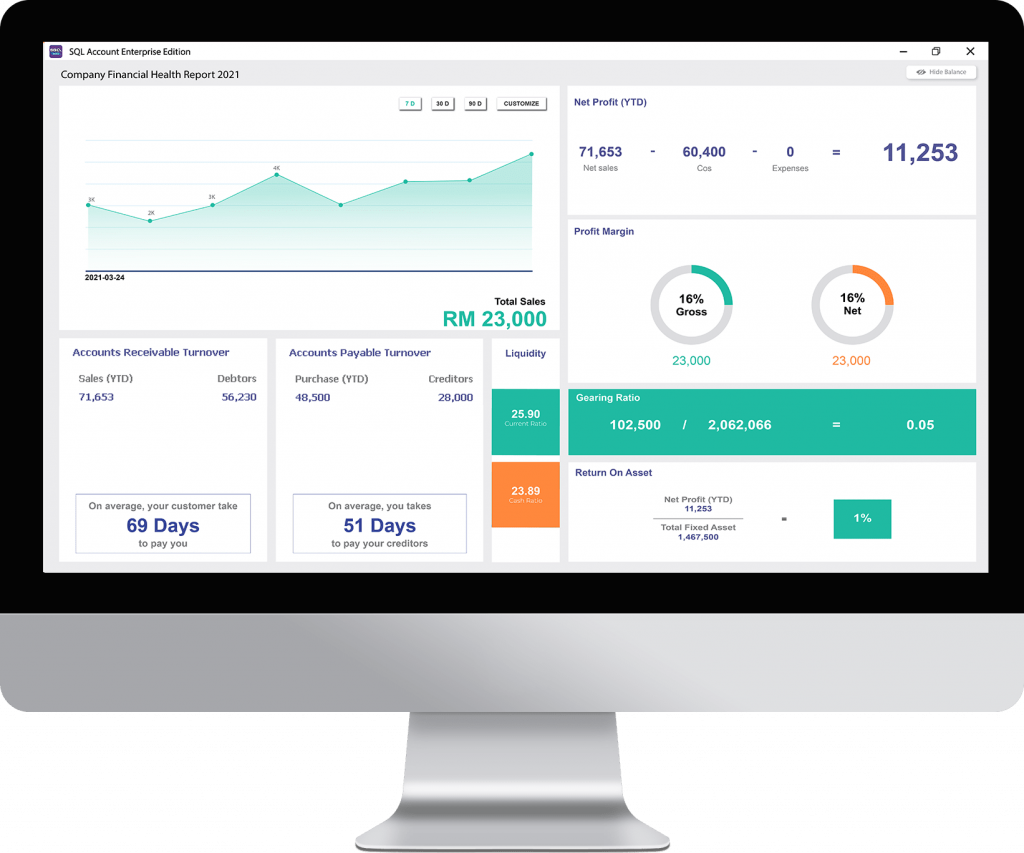 Access Anytime, Anywhere
Access your account & manage your business anytime, anywhere.

Batch Emails Statements
Email statement to all your customer individually with password encryptions in one simple click.

Special Industries Version
Accountant set, shipping and forwarding, property management, construction, distributor, motor vehicle system, photocopier meter.

Real-Time CTOS Company Overview Reports
Provide SQL Account users a financial standing overview of their customers and suppliers. Helping users make better business risk assessment.

Advance Security Locks
Allowed users access into the documents with restricted by advance level locks, such as hide salaries in cash book.

Intelligence Reporting
Comprehensive reporting such as commission collection reports, tracks your top 3 profitable customers, annual comparison of profit & loss.