What's unique? SQL Payroll software is built from ground up around Payroll Process. You can easily process and print from one to hundreds of employee's pay slip with just a few mouse click. What's more is that you can virtually keep unlimited payroll history and have your data safe and sound with strong security and data protection.

SQL Payroll is so simple! Discover how you can go from payroll processing to printing pay slips in just a few steps.
Everything you need to make your business grow super fast!
Enjoy speedy payroll processing and view each earning breakdown with an intuitive screen display
Edit payroll processes anytime anywhere with SQL Payroll software. Experience accurate, real time recalculations of statutory contributions.
SQL Payroll is compliant to all Malaysian statutory bodies like KWSP, LHDN and SOCSO. Our system saves you the trouble by auto calculating EPF, SOCSO, EIS, HRDF and PCB contribution. To ensure flawless calculations, our PCB calculator comes with the latest contributions rates.
Send individual payslips by batch with the batch email feature. Every e-mail sent comes with a password encryption to ensure utmost privacy and security
SQL Payroll software contains all necessary statutory report forms like EPF Borang A, SOCSO Borang 8A, PCB Income Tax CP39, and EIS Lampiran 1
Make salary payments via electronic submissions. More than 25 Malaysia banks including Maybank, Hong Leong Bank, Cimb bank, public bank can be used to perform bank giro on SQL Payroll Malaysia software.
Enter overtime, claims, allowances, bonus, leaves, tax benefits, and other deductions in advance and incorporate it later on into the final payroll for that particular month
Process multiple month ends by groups. You can process separate month end for different groups of employees. Eg, you can process the salaries for the sales group on the 25th of every month and the other groups on the end of every month.
Generate employee forms EA and employer form E and also perform e-submission with SQL Payroll software
Our wide variety of customizable reports and payslips allow you to create the ideal report that truly represents your corporate identity and business nature.
Need a report?
SQL Payroll software provides payslips, payroll summary, credit bank report, cheque listing, contribution info listing, and HRDF report
Need a government report?
We provide government reports like: EPF Borang A, Socso Borang 8A, Socso Borang 2, Socso Borang 3, EIS Lampiran 1, EIS Borang 1, EIS Borang 2, Income Tax CP 39, Income Tax CP 39 A, CP 22, CP 22 A, CP 8, CP 159, e-Data Praisi, Lampiran B (PCB Audit), Zakat Borang Skim Berkat, PCB 2, CP 8D (Borang E).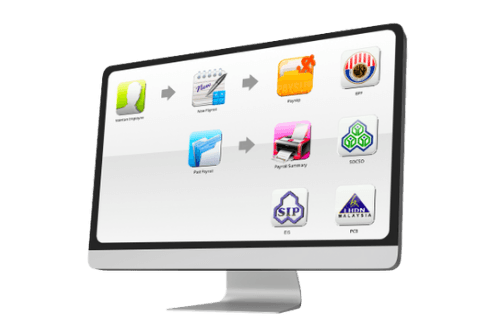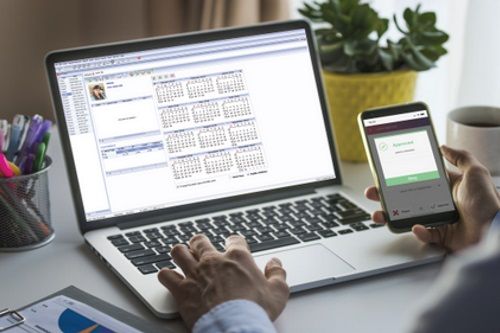 SQL Payroll HR software lets you manage multiple leave types for your employees. Including annual leave, unpaid leave, and medical leave. Create more leave types based on your business needs like compassionate leave, study leave and others.
By using leave group entitlement. You can set the number of leaves a group of employees are entitled to. You can create a group for managerial group, sales group, and contract worker group.
Checking your leave application has never been easier! Effortlessly view your applications using our calendar mode
SQL Payroll software design with simplified interface, you can set your unpaid leave formula as easy by select the numbers of calendar method (labour law compliance) as well as by custom days setting example 26 days.
Set your own unpaid leave formulas by selecting the day of unpaid leave taken on the calendar (compliant with labour law) and the customizable number of days.
Annual leave can be brought forward to the next year. All you have to do is set the maximum number of days and the system will do the rest.
Need a leave report?
SQL Payroll HR software consists of a complete and comprehensive set of leave reports such as leave application report, leave balance report, leave entitlement report, and yearly leave report.
Any unused annual can be carried forward to next year, you can even set maximum days of carried forward.
SQL E Leave - payroll app apply leave anytime, anywhere
say goodbye to printing leave application forms. apply your leave with SQL E Leave mobile app anytime, anywhere. Enjoy the freedom of checking your leave status on your mobile and receive notification alert when your leave has been approved.
View your past payslips from an unlimited number of months on the e-leave app. you can check your salary details like wages, allowance, deduction, epf, socso and many more.
Have unlimited access when referring to your past records of EA forms for a seamless and smooth process of e-filing on LHDN.
Check leave pending approval, apply leave on behalf of your employees, and check daily attendance all on your mobile phone! Leave application and leave balance reports can also be generated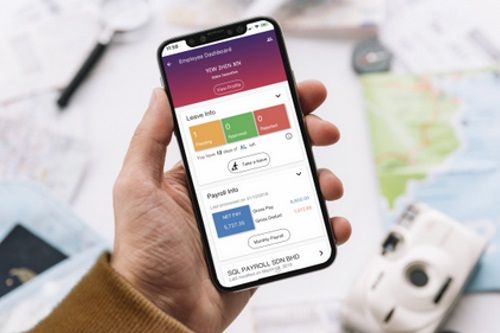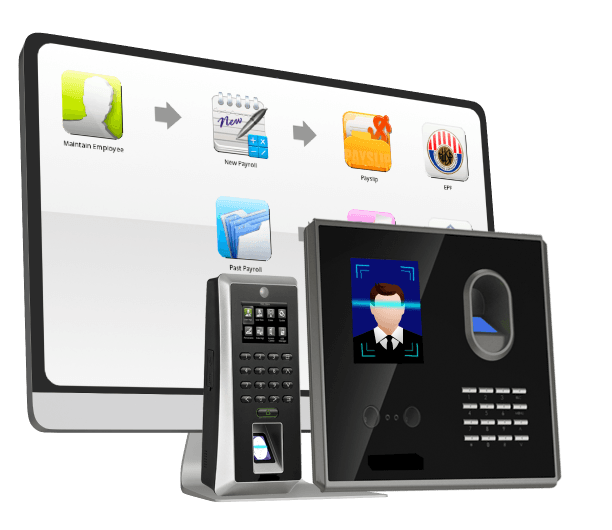 process adhoc payment interval such as bonus, commission, as separate payroll payment. These payouts are separated from the usual payroll process.
SQL Payroll HR software comes with appointment letter, confirmation letter, increment letter, assessment letter, termination letter and other letter formats that are necessary in any HR management system.
limit your employees access and process payroll by designated grouping. For example, manager level salaries can only process by HR manager. Regular HR staff only can view executive level salaries.
Manage employee loans with SQL Payroll software. SQL Payroll will auto deduct the loan from your wages based on the loan repayment rate and repayment period that you set. You can check your loan repayment history for reference.
SQL Payroll automatically calculates all necessary tax contribution for you. But you can always use our Income Tax calculator to double examine payroll entries that you recorded.
flexible data import / integration from any time attendance system in excel or csv format.
unlimited year payroll records can be store in SQL payroll, reprint previous EA Form or view previous year payroll information from any year. Especially useful when you are called for a PCB audit.
Set Payroll frequency to process bi-monthly or even weekly salary. Our system will automatically proportion the salaries accordingly.
SQL Payroll software ready with all malaysia government report EPF Borang A, SOCSO Borang 2, SOCSO Borang 3, SOCSO Borang 8A, EIS Borang 1, EIS Borang 1A, EIS Borang 2, EIS Borang 2A, EIS Lampiran 1, Income Tax CP39, CP39A, Income Tax CP 39A, Income Tax CP 22, Income Tax EA Form, Income Tax EC Form, Income Tax CP 8, CP 159, Income Tax e Data Praisi, Income Tax CP 8D Borang E, Income Tax Lampiran B (PCB Audit) Income Tax Lampiran 2 (PCB Audit), Income Tax PCB 2(II), Zakat Borang Skim Berkat, HRDF Report.
Instead of manually keying in an employee's information, use a mykad reader to retrieve all the necessary information that is needed by every employer and populate the employee master form within seconds.
SQL Payroll can be integrated seamlessly with most time attendance systems. Sql Payroll calculates OT, Leaves, and allowances without any mistakes and minimal external interference.
Unlimited monthly free payroll software training and responsive support team
No worries if you are unfamiliar with our system! We provide free payroll software training every month. Contact us to find out more! Our technical support team is fully trained and equipped to assist you via phone, email, and remote access.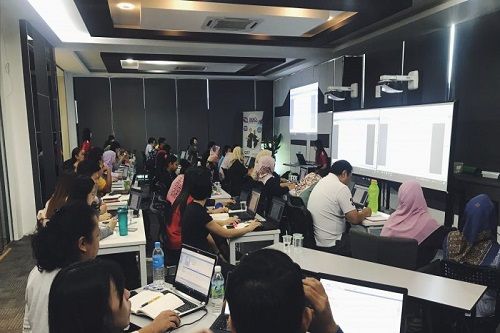 Learn more about SQL Payroll
SQL Payroll Releases
SQL Payroll 1.2023.247.199
Released on October 27, 2023
Added Effective Date under Section ii (Action Taken) page 2 in HR.Employee.Confirmation Evaluation Form
Add PR.Zakat-Perlis format
Add Prorate Info for LV.Yearly.Report
Database upgrade to version 129
#5950: Clone Master Data required to clone over Maintain Work Session
Sync Cloud Time Attendance filter resigned employees
Work Schedule Summary - Add PH and Rest label for Public Holiday and Rest Day
Time Attendance Summary - Default checked On Time and Append script name to Clock Status
Add new time attendance day type - Rest Day (Special Rate 2) & Rest Day (Special Rate 3)
Sync Cloud Leave and Claim unchecked Rejected by default
#5946 & #5947: Time Attendance Summary - Add TotalWork, TotalOT, TotalBreakTime, TotalLateIn, TotalEarlyOut for the day
#5795: Leave application report Main dataset added "Time in Minute" field
#5921: Tax calculation sensitive to year and month
Add Tax exemption calculator
Add Tax relief calculator
#5954: Income tax CP21 report B-3 column does not include commission amount
#5952: Unable to generate loan schedule based on loan balance amount
#5949: Add Age field to Main Dataset of Employee report
Optimize performance for Sync Cloud TMS
#5945: Add payment advice if have email for AffinMax Corporate IBG excel file format
#5936: Remove leave day limitation when claim leave on the same day in Leave Application
SQL Payroll 1.2023.246.198
Released on August 16, 2023
Database upgrade to version 128
Add PR.SOCSO.Borang2.Report-Foreign format
Change Pipeline from Country to Nationality for PR.Tax.CP22-2021
Add Grand Total for PT.Claim.Report
Show Payment Type Description for Parameter PayType instead of number when selected 1 PayType for Payroll summary report
Add PR.Zakat-Sabah format
Update mapping City for PR.Tax.CP22-2021
#5916: Increase Passport, ImmigrationNo and PermitNo field length to 40 characters
#5904: Add "Send ELeave Email Notification" in Company Profile | E HRMS
Add EmailNotif_ELeave column to SY_PROFILE table
Fix unable to fill in missing clock in and revise time attendance date range filter
Redesign Work Schedule Summary and Rename to Print Work Schedule Summary
Display the day of the week in Maintain Calendar, Maintain Public Holiday and Maintain Traveller Location
Add label to show ETMS last update date
Add PIType and PICode support for TMS Leave Script
Rename Print Time Attendance Transaction Listing to Print Time Attendance Unassigned Listing
Disable inserting and deleting on sync Time Attendance grid
#5897 & #5925: Public Holiday setting removed after user edit employee details
#5912: Maintain Public Holiday Calendar - W change to C
Change action to "Cancelled" if deductible is 0
Add IsOT column to Leave tab in Sync Cloud and support IsOT in Leave Rules script
Add IsOT column to TA_TRANS table
Add schedule option in Maintain Calendar wizard for Rest Day
#5933: Hong Leong bank Connect First IRB file format Country Code column is empty and Staff No column contains non-alphanumeric characters
#5932: Leave Attendance report detail record decimal place not same as grand total
#5929: Add Nationality dataset to Payroll and Employee reports
#5906: Add time mask popupedit for time in minute entry
#5923: Maintain employee service year show in years and months
#5924: UOB EPF file format version 2.3
#5919: Some CP22A, CP22B and CP21 fields does not exclude tax exempted amount
#5819: Add Bank of China IGTB Payroll file format
Fix sync cloud WorkingHourPerDay value type from integer to TBcd for leaveday calculation
#5920: Add Attendance Reward column to employee browse window
#5915: Leave entitlement that is manually entered become 0 when recalculate
#5918: Allowance Reward script aTransDS dataset added TransDate, WorkUnit, TimeInMinute and Rate field
#5917: Delete tax benefit in maintain employee prompt out of bounds error
SQL Payroll 1.2023.243.197
Released on July 6, 2023
Database upgrade to version 127
Update mapping PostCode & State for PR.Tax.CP22-2021
Fixed TA.Attendance1 & TA.Attendance2 not Scale to A4 side
Lookup new entry form support access right approval
Revise sync manager data to include only active employees
#5903: Unable to capture Permit Expiry Date in report Employee Listing
#5901: Employee tax category in payroll summary report differs from employee master tax category
#5898: Revise existing LZS Zakat format to CSV format
#5885: Add Access Right for Time Attendance in Sync Cloud
Fix error prompt "Dataset not in edit or insert mode" when copy & paste time attendance location
Revise Show Map marker in Sync Cloud
#5893: Payroll accounting employee EPF, employee SOCSO, employer SOCSO, employee EIS, employer EIS and PCB support GL code by contribution
#5886: Add income tax CP22A file format
#5894: Access right "Print Payroll Summary - All" is not working
#5892: Incorrect description when preview Work Unit Summary report
Revise implementation of export PTPTN, CP8D, eData Praisi and Lampiran2
#5888: By default, Rest Day is checked in Leave Application
#5887: Alliance bank BizSmart Bulk Payment file format version 1.7
#5889: Incorrect Commission Summary report data form caption
#5880: Standard Chartered bank Bulk Payment format update
#5876: Generate new script for Leave Entitlement Policy, Leave Calculate BF and Leave Calculate Amount when pasting Leave Group from clipboard
#5884: The default HRDF rate for new company is 1%
#5883: Add "Age 60 and above" to EIS category on Maintain Employee window
#5870: Pending Overtime doesn't recalculate WorkUnit when Code is changed
SQL Payroll 1.2023.242.196
Released on June 9, 2023
Database upgrade to version 126
Add monthly tax deduction computerized calculation year 2023
Fix bug: Incorrect monthly tax deduction amount calculated using the Knowledge Worker computerized calculator
Add HomeScreen
#5874: Add Postcode, city and state fields in Maintain Employee | Personal
Update TP1 & TP3 2023 new format
Fixed PR.SOCSO.Borang8A.Report Export to pdf Logo Black
Set late in buffer and early out buffer to 0 when create new session
Add Work Session and Work OT report
Add OT Remark to Print Time Attendance Summary
Fixed Time Attendance Summary report not in order
Add new time attendance day type - Rest Day (Special Rate)
Add Time Off Leave Type
Add Script Name col in Sync Cloud OT and Leave tab
Add Script column to TA_Trans table
Add Batch Edit to Sync Cloud
Add Time Attendance Transaction Listing Report
Add Flexi Working Hour script
Allow to choose custom script in Maintain Work OT
5875: Preview pending claim in pending payroll listing prompt conversion error
#5872: Automation process for current year leave entitlement is not applied to newly created employee
#5871: Delete employee prompt "Delete is not allowed" but no TMS trans posted to payroll
SQL Payroll 1.2023.241.195
Released on May 22, 2023
Fixed PR.Tax.CP22-2021 Logo black when export to pdf
#5852: Preview payroll summary report doesn't follow grid column visibility
Bank Muamalat Payroll file format missing some bank codes
Database upgrade to version 125
Fixed black box when export to pdf for PR.Tax.CP22A-2021
Revise Show Map form in Sync Cloud
Add EarlyOutBuffer column to TA_SESSION and TA_CALENDAR table
Revise Show Log form in Sync Cloud
Fixed cannot run OT script for public holiday and rest day
Remove icon from menu for Work Schedule Summary
Add Post Date column to OT tab and Leave Tab in Sync Cloud
Add PostDate column to TA_TRANS table
Revise old Maintain Calendar to Maintain Public Holiday
Fix Work Unit Summary report return incomplete resultset