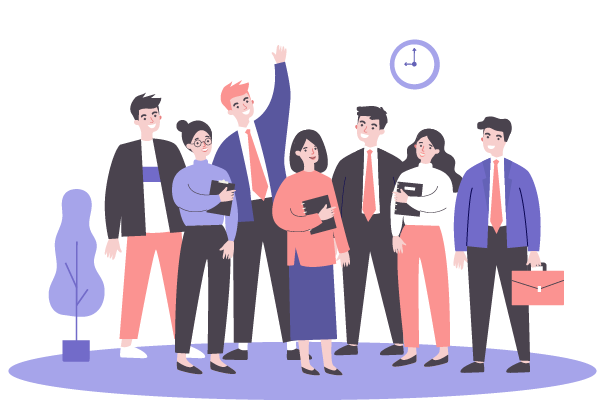 Employment Act Amendments 2022
Human Resources Minister has announced that the amendments on the Employment Act effective from 1st Sept 2022 has been postponed to 1st Jan 2023. There are several big changes in the new Malaysian employment act that will affect company operations and workforce planning.

The major change is that the maximum work hours in Malaysia have been reduced from 48 to 45 hours. HR managers and employers may need to make changes to their operations in order to comply with Malaysian employment law.
2023 Payroll changes on the Employment Act
Shorter working hours from 48 hours to 45 hours per week
The maximum weekly working hours have been reduced from 48 hours per week to 45 hours per week.
Employees are also entitled to 30 minutes of rest after 5 consecutive hours of work.
A working day should not have more than 8 working hours and should not be spread across more than 10 hours per day.
Employees are entitled of 1 day rest per week.
Increase in working arrangement flexibility
An employee has the option to apply for flexible working arrangements. Employee can make a written request to the employer and the employer has to respond to the application request within 60 days.
Extended maternity and paternity leave
Maternity leave has increased from 60 days to 98 days.
Paternity leave has been introduced in this act. Only limited to 5 confinements, fathers are entitled to 7 days of paid paternity leave under these 2 conditions:
Employment with the current company has to be at least 12 months.
Employer must be notified at least 30 days prior to the expected birth date.
Protection against forced termination of employment on pregnancy grounds
Employers cannot forcefully terminate an employee when employee is pregnant unless:
Employee has breached condition(s) of the service contract
Misconduct in workplace
Closure of the business
Protection of foreign workers
Employers must receive permission from the Director General before recruiting a foreign worker. Failure to do so may result in a fine of not more than RM10000.00, imprisonment of not more than 5 years, or both.
Protection on force labour
What is forced labour? Forced labour is when the employer threatens, manipulates, deceives, and forces an employee to do any activity/service/work and then prevents employee from leaving the workplace after such activity/service/work is completed.
Force labour is a serious offense with a punishment of not more than RM10000.00, imprisonment of less than 2 years, or both.
Protection from sexual harassment
Employers are required to make effort in raising awareness on sexual harassment in the workplace to educate employees.
Protection from discrimination
The Director-General of Labour has the authority to investigate and provide rulings regarding discrimination between employees and employer. Failure to comply with the Director General's order can result in a fine not exceeding RM50,000.00 and for continuing offence, a daily fine of up to RM1,000.00 for each day the offence continues.
Employees can request for only 1 month of advance salary unless it is for the purpose of:
Purchase of house, landed property, renovation of property
Purchase of motor vehicles
Purchase of company shares
Purchase of computer
Medical and education fee for self and spouse
Who does the Employment Act affect?
Employment Act applies to all employees regardless of wages. Including employees working in these fields:
Manual labour
Supervisors of employees who engage in manual labour
Operation / maintenance of mechanical vehicles
Domestic servants
Some subsections in Employment Act will not apply to employees earning more than RM4,000.00 per month. The subsections are:
Overtime for work on rest days – Subsection 60(3)
Overtime for work outside of normal working hours – Subsection 60A(3)
Shift work allowance – Subsection 60C(2A):
Overtime and allowance for work on public holidays – Subsection 60D(3)
Overtime for work on holidays on half working days – Subsection 60D(4)
Termination and retirement benefits – Subsection 60J
What must employers do now?
Employers need to revise their existing employment contract and employee handbooks to ensure that it is in accordance with the latest Employment Act 2022. An employment contract is a written agreement that references the Employment Act and includes the termination clause of employment.
What are the correct Overtime Rates in accordance with Employment Act?
| Overtime | Rate |
| --- | --- |
| OT for normal working days | 1.5 |
| OT for rest days | 2 |
| OT for public holidays | 3 |
When should I pay my employees?
Salary payment musty be made within 7 days from the last day of any wage period.
What are the benefits that I have to pay for employee's termination/ retrenchment?
| Service Period | For Every Year of Employment |
| --- | --- |
| <2 | 10 Days |
| <5 | 15 Days |
| >5 | 20 Days |
How is salary calculated for employees who start working in the middle of the month?
Formula:
No. of working day eligible with working period
Number of days of the wage period
× Monthly Wages
Example:
| | | |
| --- | --- | --- |
| Start Work Date | : | 7 July |
| Monthly Salary | : | RM 2,000 |
(31 - 7 + 1)
31
× 2000 =

RM 1,612.90
What is the leave entitlement for medical leave and annual leave?
Sick Leave Entitlement:
| Service Period | Days Entitled |
| --- | --- |
| <2 | 14 Days |
| <5 | 18 Days |
| >5 | 20 Days |
| Hospitalization | 60 Days |
Annual Leave Entitlement:
| Service Period | Days Entitled |
| --- | --- |
| <2 | 8 Days |
| <5 | 12 Days |
| >5 | 16 Days |
SQL Payroll software Favoured Features

Certified by Statutory bodies & 100% accurate
Compliant with employment requirements in Malaysia. Inclusive of KWSP, SOCSO, LHDN, EIS, HRDF, EPF Borang A, SOCSO Borang 8A, Income Tax CP39, and Borang E ready. SQL Payroll software is ready to use with minimal setup for all companies.

electronic submission & e-Payment ready
SQL Payroll Software E-submission format are prepared for all banks in Malaysia. Maybank, CIMB, HLBB, Public Bank & many more

Batch email payslip
Securely send payslips to employees using batch email with password encryption

Comprehensive management reports
Print payroll summary, yearly payroll individual report, contribution info report & many more.

Unlimited year records
Records salary info for unlimited amount of years & print EA forms for any year

E Leave mobile app
Apply for leave anytime anywhere with speedy approval from management. Get managerial view of individual leave reports and EA forms
Want to know more about SQL Payroll?